The OFT team attended the GRDC Local Forum – Derrinallum in July and the Grains Research Update – Rokewood in August. Both events focused on discussing priority cropping issues for the Southern Region and included presentations on the latest research developments and applying these in farming systems to create enduring profitability for Australian grain growers.
The local forum in Derrinallum provided a great opportunity for growers and advisors to have their say on important constraints to grains production and opportunities to increase overall farming profitability in their area.
These events provide valuable opportunities for the OFT team to learn more about GRDC investment in research, development and extension and about priority topics and issues for grain growers. This enables the OFT team to focus our efforts on providing seasonally relevant information to growers and advisors including support for organisations conducting trial research in these key areas to share their research findings via OFT.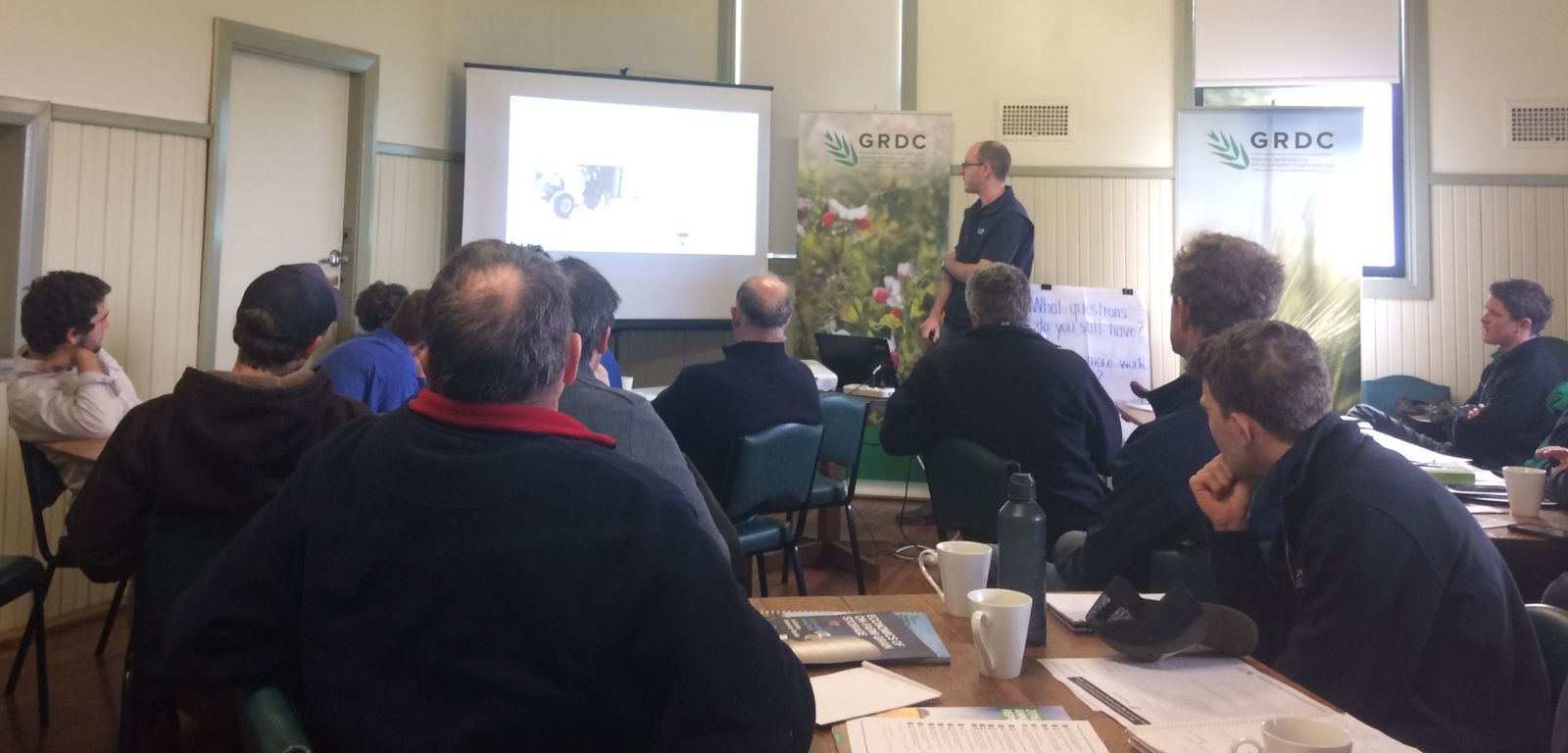 Ash Wallace, DEDJTR – AgVic, presenting his research on mid-row banding of nitrogen fertiliser (GRDC Local Forum – Derrinallum)
We look forward to hearing about the latest advancements in grains research at the upcoming 2019 GRDC Research Updates. See you there.